Update FRUITWORKS CLUB.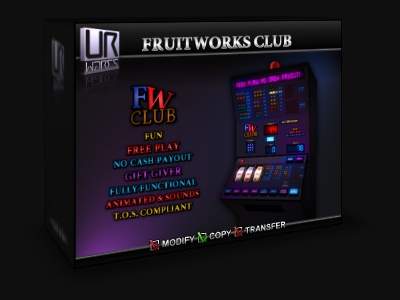 There's an update available for the FRUITWORKS CLUB (Version: 1.66)
- FIXED: - Keeps updating same version (1.65).
- IMPROVED: - Rolls and Hold Animation.
- IMPROVED: - Replaced Sculpted Prims of GiftBox.
- IMPROVED: - Scripts optimized.
To update your version press the Menu button on your FRUITWORKS CLUB and choose: Options → Update.
For more info:
FRUITWORKS CLUB
.